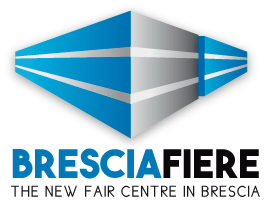 Brescia has one of the highest industrial concentrations in all of Europe; it is unthinkable that such a place could remain without an urban exhibition centre.
Therefore a new company has been founded,
BRESCIAFIERE
, which proposes itself as a new reference for those wanting to organise fair events of national and international interest in Brescia.
A winning starting position
The two large pavilions that make up the area are in a strategically perfect location:
facing the A4 MILAN/VENICE motorway (corridor 5 Lione/Kiev with 200,000 estimated daily commuters)
facing the Brescia Tangenziale (ring road) (100,000 commuters daily)
adjacent to the Brescia Est motorway exit (5,000,000 commuters annually)
In this way your event is automatically advertised thanks to the excellent visibility of the Fair Centre: advertising billboards and banners will be viewed by a large number of people who simply pass by them.
The location also offers:
close to the Sant'Eufemia station of the city underground
close to the Brescia-Montichiari airport
benefits from the flow of tourists to Lake Garda
A location with unique characteristics
The BRESCIAFIERE centre proposes itself as the ideal location for fairs and events of middle to middle-small size that aim for events that are well presented in an environment that stands out from the rest.
An area with important characteristics is available:
4 large adjacent pavilions, each of which is about 2500 sq. m
high ceilings for an airy environment, without the typical muffled effect of pavilions-industrial buildings
large windows and skylights that bring in considerable luminosity
New partners for new projects
The mission of BRESCIAFIERE is to offer an avant-garde fair centre for the development of ideas, large events, and shows. We wish to continue promoting the concept of contact and meetings between the public and companies. We wish to make the excellence of "made in Italy" stand out and to create new opportunities to do business.
We are always looking for partners seeking to collaborate with us and to propose new projects.
We wish to share this new challenge from Brescia with you!